Protected Investment Portfolio
The Evolution of Capital Protection.
Protected Investment Portfolio ®
Dominion's Protected Investment Portfolio is a modern solution to the age-old problem of balancing risk and return. Dominion clients investing in My : Savings Strategy and My : Investment Strategy can choose to invest in the Protected Investment Portfolio, giving them access to both growth and protection, at the same time, through a single investment.
In partnership with FNZ, this Portfolio is only available via Dominion Capital Strategies and we believe it can benefit investors at any stage of their financial planning journey.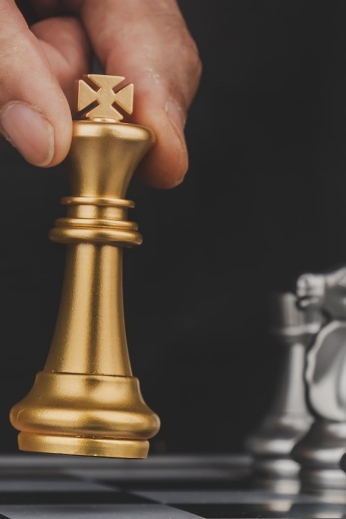 Technical Specs
Key Features
When markets are performing well, all of the portfolio is allocated to the growth asset.
When markets fall, assets are gradually allocated into the safe asset.
Volatility (VIX) also plays a key role in asset allocation. The higher the volatility in the market, the higher the allocation into the safe asset.
80% Protection Lock-In from day one: Each individual account is rebalanced on a daily basis in line with market performance and volatility. If the PIP value ever falls below the protected value, a gap payment is made in cash to the account the next day. Importantly, the protected value for each individual investor will always be 80% of the highest ever fund units value of the account.
Upside: Unlimited upside from stock market exposure.
Segregation of assets: All PIP accounts are held in the custody of the Bank of New York Mellon.
Liquidity: In common with all Dominion products, PIP is daily liquid which means that investors can switch into or out of PIP on any business day, to or from any other fund. In addition, investors can invest in, or redeem their account on any business day. PIP offers the same flexibility that Dominion investors are accustomed to and is available to both the My: Savings Strategy ® (for regular contributions) or My: Investment Strategy ® (for single contributions).